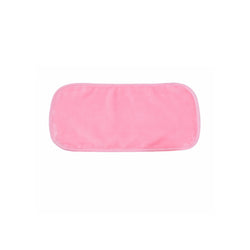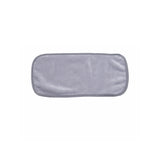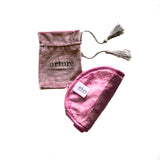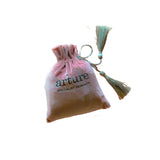 This is the Makeup Eraser that took the world by storm! This amazing towel can remove even waterproof makeup with just water. One towel lasts for 1000 washes. You can also use it after the Microdermabrasion Cream to finish off the treatment with a fresh clean.
Wash and use instructions
Washing the Makeup Eraser
There's no chemicals or special ingredients in the cloth, but since the threads have been flattened during shipping, the fibers need to be "perked up" before first use.
Add your Makeup Eraser to regular laundry before first use. No special detergents needed- just throw in wash and dryer. It is ok to use fabric softener and dryer sheets. Do NOT use bleach.
Wet the Cloth
Wet with warm water. With front side of the cloth (not the side with tag), gently move in circular motions on your face.
Scrub Gently
Turn the cloth over to side with tag and again, use gentle circular motions to wipe your face - this side exfoliates!
Rinse & Dry
If you use a lot of waterproof makeup, you might want to rinse with soap and water, then hang to dry.
Squeeze out any additional water and hang on your towel bar to use again the next night.